Stockholm Airport (ARN) Flights to Chania Airport (CHQ)
Multiple companies offer flights from Arlanda to Souda. When flying from Arlanda to Souda you will cover 2,720 Km (1,690 Miles) with the flight time at approximately 4 Hours 1 Minute. The airport code for Arlanda is ARN and for Souda it is CHQ.
The cost of ticket prices to Souda Greece can vary quite considerably if you travel at certain times of the week especially at weekends. With the advent of cheap no frills flights it may be worth booking in advance if possible to get the best deal to Souda Greece, perhaps late evening or midweek. Flights to Souda Greece normally go up in price the nearer the travel date, so it would be advisable to book as early as possible.
There is a time difference of 2.0 GMT at Souda Greece, so remember to alter your watch to the correct time upon your arrival.
Below you will see all the airlines that fly from Arlanda (ARN) to Souda (CHQ) and the number of flights they operate each day.

Flights Chart
The greatest amount of direct flights offered from Arlanda to Souda Greece are by TUI with around 3 flights a week. The earliest flight is available at 12:00 and the latest flights at 22:10 with the most popular flight number being 6B133, 6B435 and 6B611.
www.google.com/search?q=TUI is available for information regarding booking flights etc with TUI.
Please see below the times of flights. These times and frequency may vary at different times of the year please visit the website for more information.

Flights Time In WeekDays
You may also have a choice of an alternative airport when it comes to flying from Arlanda and arriving at Souda. You can find details of this below.

Alternative Direct Routes
| Route | Stops | Distance | Flying Time |
| --- | --- | --- | --- |
| Norrkoping to Chania | 0 | 2,634 km (1,637 miles) | 3 Hours 54 Minutes |
Don't forget that flight regulations are getting tight so we recommend you leave plenty of time to get through customs at Arlanda.
Planning a trip? Save money on car rental by booking in advance

Compare Flight Prices from ARN to CHQ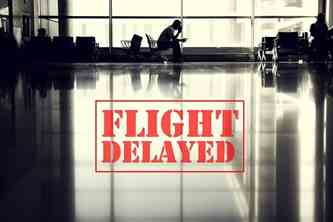 Was your flight delayed or cancelled?
You may be eligible to receive up to 600 EUR compensation per person in your party.
Claim Now!
Beat the Queues
Don't stand sweating for 45 mins waiting for Security. Get a fast track and get through in 5 mins or less.
Book now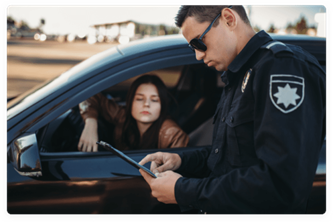 Get Your International Driver's Permit in 2 hours
An IDP is a requirement to drive or rent a car in many foreign countries. It is also a United Nations regulated travel document for your safety and ease of travel. Avoid additional stress whilst on your travels...
ORDER NOW
Flight Info FAQ - Stockholm (ARN) to Chania (CHQ)
question_answer Who flies from Stockholm to Chania?
The following airlines fly from Stockholm (ARN) to Chania (CHQ): Norwegian, Novair, SAS, Sunclass Airlines, TUI.
question_answer How far is the flight from Stockholm to Chania?
The flight from Stockholm to Chania is 2,720KM or 1,690 miles.
question_answer How long does the flight from Stockholm to Chania to take?
The flight from Stockholm to Chania takes 4 Hours 1 Minute.
Looking for the best deals on car rental?